Last night something amazing happened! My younger brother (and only sibling) proposed to his beautiful girlfriend, Kelsey, and I couldn't be happier for them both. Kelsey has felt like family since day one and I am so freaking excited to help with their wedding and future plans!!!
I started out at my parent's house yesterday afternoon where Taylor was literally just sitting around waiting. He was both excited and nervous. It was hysterical. He kept laying in different rooms, shuffling cards, texting people and looking at the ring really, really closely to make sure it was super clean. The photos of him waiting might be my favorites.
Once it was time to head to the mall, where Kesley works, I jumped in the car with Taylor... where we chatted about our feelings towards to new Katy Perry record, predictions on whether or not Kelsey would cry, and which emoji I would text him to say "We're in place, we're ready!" without actually saying that, just in case Kelsey saw his phone.

We got to the mall and went our separate ways. T.J. and I jumped into Tess's car (who was working at the walk in love. store at the time) so we could park right in front of Kelsey's house and she wouldn't suspect anything or recognize our vehicle. Taylor headed in the other direction to meet Kelsey inside the mall and casually suggest that they should go out for sushi!
Within 10 minutes of Kelsey's shift ending at work, T.J. and I were in place, cameras in hand, parked right in front of her house. I was laying in the back seat and T.J. had his hood up in the front seat so they wouldn't see us. We were so nervous. Every car that drove by we were certain it was them and instantly felt like we had to pee. Once they actually arrived and got out of their car, we snuck out the back side of our car and waited for Taylor to finish his lovey-dovey speech about how he saw her for the first time on her front porch, etc. The second he reached for the ring and got down on one knee, we sprinted down the street and up the driveway to capture the moment. Kelsey was so surprised and so happy. It was awesome. I think I was shaking just as much as they were. I'm actually quite surprised these images are in focus. (And way to go Mrs. Harley! Your porch looks lovely!!)
Within minutes we were all inside the Harley's house, hugging and Facetiming and re-telling the story from everyone's perspectives.
And then, naturally, just before the sunset, I shoved everyone outside for group and family photos. The sunlight in their backyard was perfect! I am so happy I was able to capture these images for them to have forever.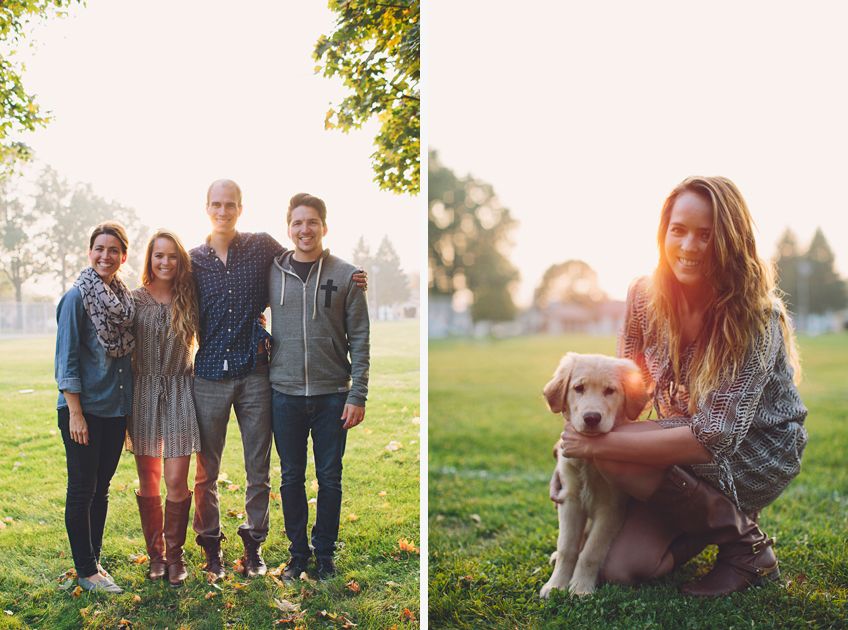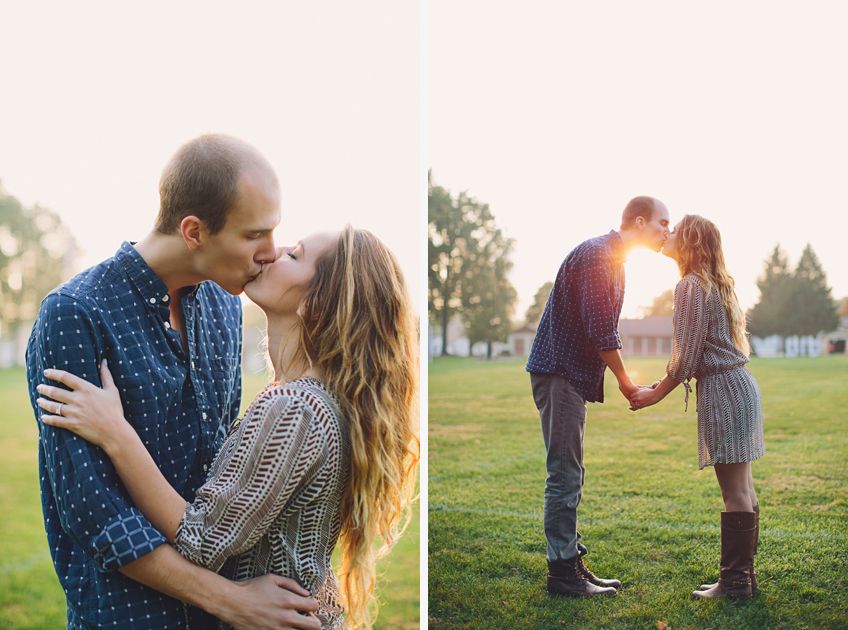 And then we stood outside and talked about everything all over again... cause it was really exciting.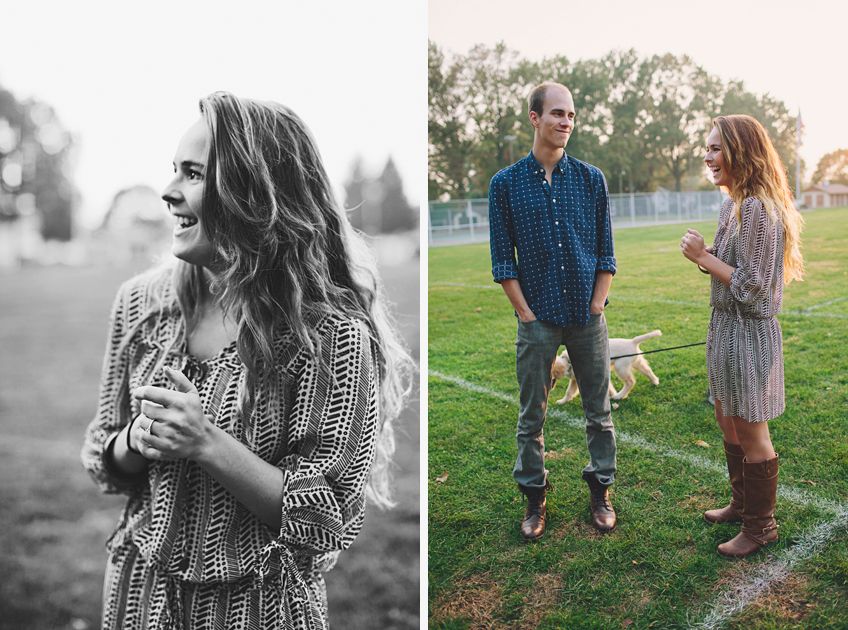 And to Taylor + Kelsey - T.J. and I are so incredibly happy for you both. Marriage is wonderful. You're going to love it. -Brooke
PS. We did try to take video of the actual proposal happening... but it's mostly just 16 blurry seconds of my butt running in front of T.J.'s camera and T.J. breathing really heavy. So.... that won't see the light of the internet anytime soon. Butt who knows..... Ha. See what I did there?