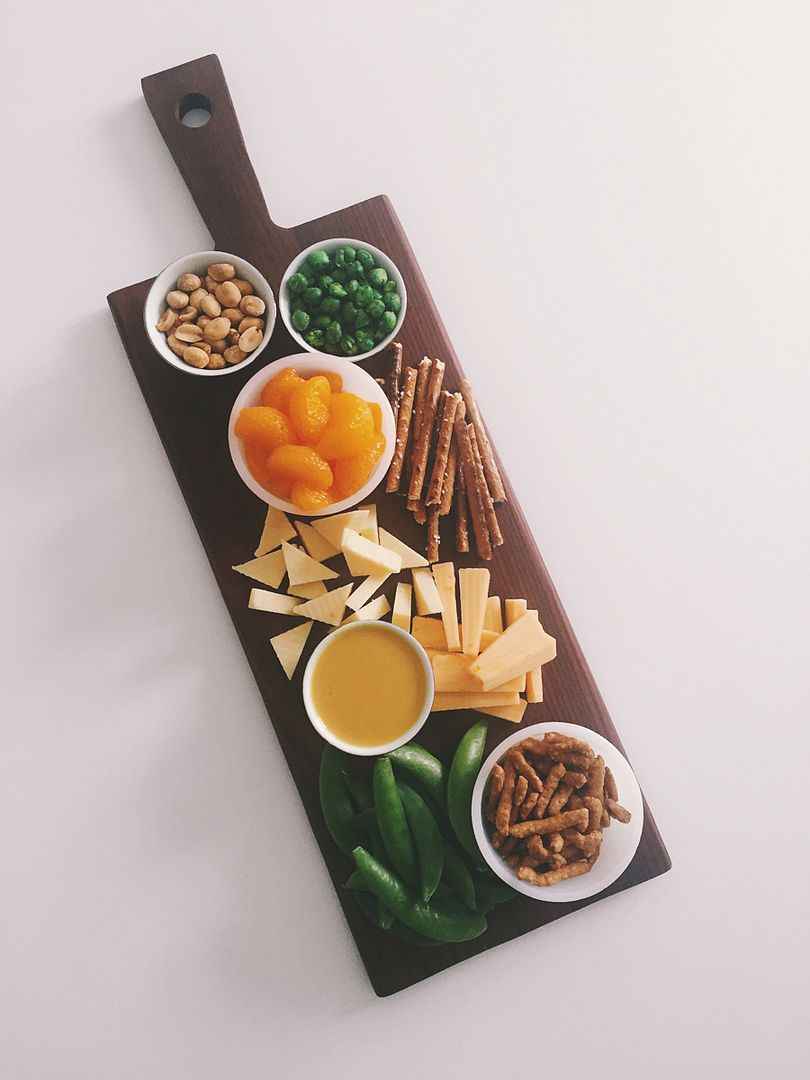 About once every few months or so I go through a "give me all the asian flavored foods" phase. HARD. Like I lay in bed at night and think about how good General Tso's chicken is. And how much sushi I could eat right now. And spring rolls. And crispy Asian salads and noodles. And sesame dressing. You get the point.
But if I was to actually eat everything I was dreaming about during said phases, I would spend way too much money on take-out. And have terrible heartburn.
Enter: the Asian snack tray.
SNACK TRAY / ASIAN:
Snap Peas
Sesame Stix
Mango Fire Pepper Cheese
Pretzels
Mandarin Oranges
Fried Peas
Peanuts
Mustard for dipping